Cultivate a strong sense of beauty, truth, and goodness in a uniquely Islamic context
In a world that often highlights differences, cultivating a strong sense of beauty, truth, and goodness in an Islamic context can help bridge the gaps that divide. The teachings of Islam emphasize the importance of truth and the pursuit of beauty in all aspects of life. By seeking beauty in our surroundings, relationships, and inner selves, we can become more grounded and connected to our faith. Upholding the truth and seeking knowledge, as well as being kind and compassionate, can contribute to a more harmonious community.

Create a safe and comfortable learning environment for all students

In order to foster a positive and productive learning experience for students, it is essential to create a safe and comfortable learning environment. Zaytech Academy will be a welcoming space for students that seeks for their Islamic identity to be heard, seen, understood, and respected. By incorporating Islamic cultural and religious teachings, we aim to create a learning environment that not only brings students closer to their Islamic faith but also provides them with a safe space to grow, learn and thrive.

Discover truths about creation and the Creator through holistic education

Holistic Islamic education offers a unique opportunity to gain a deeper understanding of creation and the Creator. Through this approach, students can discover truths that go beyond the surface level of knowledge. Rather than simply learning facts and figures, a holistic Islamic education aims to engage the whole person, including their intellect, heart, and soul. By exploring the intricacies of creation from the perspective of Islam, learners can develop a profound appreciation for the divine wisdom that underpins everything around us.

Encourage student autonomy, moral development, and personal responsibility

At Zaytech Academy, we are dedicated to nurturing and empowering our students to become well-rounded individuals who not only possess academic excellence but also exemplary character. We believe in fostering a sense of independence and autonomy in our students, as it is a crucial element in preparing them for the challenges of adulthood. Alongside this, we place great emphasis on inspiring and challenging our students to develop their moral compass and cultivate traits such as honesty, empathy, and integrity.

Strengthen trust between students and faculty members

We recognize the importance of building a strong foundation of trust, and we're committed to fostering an environment where every student feels supported by their teacher. By prioritizing open communication, active listening, and fostering a sense of community, we're confident that our students and faculty members will have a deeper, more meaningful connection.

Establish clear expectations of behavior for all students

Our goal is to provide a safe and welcoming atmosphere where students can thrive, both academically and socially. By setting guidelines for behavior that are easy to understand and consistent, we aim to ensure that every student feels supported and encouraged to reach their full potential. With expectations that are clearly communicated and regularly reinforced, we are confident that our students will be able to succeed not only in the classroom, but also in the world beyond school.
What grades are accepted at the academy?
As we begin our first year of operation, we have made the decision to limit our enrollment to students in grades 6-8. By focusing on these age groups, we believe we can better learn and refine our processes to ensure the best possible educational experience for our students.
Then we plan to focus on preparing high school students for success in higher education. We are open to the possibility of admitting students from other grade levels in the future.
Is the school accredited?
This school is not yet accredited as it will be our first year of operation. We understand that accreditation is important to many families and we plan towards achieving it in the future. In the meantime, we strive to provide an excellent education to our students and create a supportive learning environment that fosters growth and success.
We encourage prospective families to visit the academy to learn more.
Where is the Academy located?
The Academy's prime location is definitely one to be noted. Situated in the heart of Mountain House, CA, it is a hub for education and community. With easy access from all major villages in Mountain House, students and their families have the convenience of a central location. The Academy is also in close proximity to local parks, shops, and restaurants, making it a convenient spot for families to drop off their children for classes before grabbing a quick bite to eat or doing some shopping. Overall, the Academy's location is not only prime for education, but also for convenience and community.
Will the Quran be taught at the Academy?
The Quran, a foundational sacred text of Islam, will be an integral part of the curriculum at the Academy. Students will not only learn how to memorize the verses but also understand their significance and interpretations. This will enable them to develop a more profound connection with their faith and its teachings.
Why was the decision made to focus on grades 6th, 7th, and 8th?
Starting a new school is a challenging task, and it requires careful consideration of many factors. One crucial aspect is who will attend the first year of school and at what grade levels.
Starting with grades 6th to 8th is a wise decision, as it allows for the Academy to learn and adapt to the needs of future students.
Furthermore, this age range provides the opportunity to shape, nurture and grow the students in an environment that supports their learning and prepares them for high school and beyond.
Since the school is brand new and not well established I have concerns enrolling my child
Making the decision to enroll your child in a new school can certainly bring about concerns and apprehension. However, it is important to note that this is a valid concern and one that we take seriously at our school. We understand that being a brand new school means we have to work harder to establish a reputation and attract qualified educators and staff. That is why we have decided to limit our enrollment to a small handful of students, and why we are seeking out only the most qualified parents and students who understand the importance of education and are committed to helping us establish our school's reputation. We believe that by working together with our students and parents, we can build a thriving and successful school that will provide the best education and opportunities for our students.
What is the mission of Zaytech Academy?
Zaytech Academy has a mission — to equip students with Islamic knowledge that will enable them to navigate the challenges of modern times while remaining true to their values. With a focus on preparing its students for prestigious institutions like Zaytuna College, the academy plans to bridge the gap between high school education and higher learning. By providing a comprehensive curriculum that focuses on both academic and traditional learning, Zaytech Academy aims to prepare its students for success in both worlds.
What was the first service Zaytech created?
Zaytech's initial software printed Prophet Mohammed's (Peace Be Upon Him) sayings (hadith) on customer receipts as a powerful strategy. It aimed to inspire both Muslims and non-Muslims to read his timeless wisdom while going about their day-to-day routine. As a result, this approach attracted a considerable number of customers. The company also has a Free Donation Kiosk Software which is making a positive impact by helping over 350 Non-Profits collect donations.
Is Zaytech Academy funded by generous donors?
To combat donor fatigue and ensure sustainable funding, Zaytech has adopted a new strategy. They will be implementing a business model to support their mission of operating an academy/school. This will involve generating revenue through tuition fees and leveraging Zaytech funds to overcome any financial shortfalls until the academy becomes self-sufficient. Join us on our mission to drive education forward and secure a brighter future for learners.
Will the School have a Uniform Policy?
Yes, studies have shown that wearing uniforms can enhance academic performance for younger students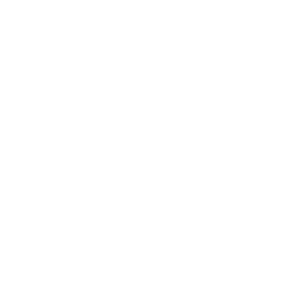 I'm still not convinced this will work, I have doubts.
It's natural to have doubts about any new venture, especially in today's uncertain times. However, it's also important to remember that nothing in life is guaranteed. Some of the greatest success stories in history were born out of uncertainty and skepticism. It's up to us to take risks and embrace the unknown in order to achieve great things. While there may be obstacles, challenges, and setbacks along the way, with hard work, dedication, and a strong team, anything can be accomplished, GOD Willing.
When will the Academy welcome its first inaugural class of students?
The Academy plans to open its doors to students in late August / early September 2023, GOD Willing.
If the Academy is at full capacity or my child is not accepted, what will happen?
They will be put on a waitlist. It's important to keep in mind that the Academy does not guarantee acceptance, so there is a chance that they will not be able to attend. While this may be disappointing, it's worth exploring other options just in case. Regardless of the outcome, it's always a good idea to have a backup plan in place.
Does monthly Tuition Fee cover books, school uniforms, and other supplies?
The monthly tuition fee for your child's education does not cover the costs of school uniforms, textbooks, or other supplies. This means that parents should consider these extra expenses when planning for their child's education. It can be helpful to prepare a budget in advance to ensure that these costs don't come as a surprise.
Why should I invest in my child's education?
Investing in your child's education is one of the most important decisions you can make as a parent. By enrolling them in a private Muslim school, you are providing them with a unique environment that fosters both academic and spiritual growth. Private Muslim schools offer a tailored curriculum and smaller class sizes, allowing for individual attention and a more personalized approach to learning. Additionally, the integration of Islamic values and teachings into the curriculum creates a strong sense of community and identity. It's a decision that can positively impact your child's future and guide them towards a successful and fulfilling life.
Does Zaytech Academy have Social Media Page that I can follow?
The answer is yes.
Facebook.com/zaytechacademy
instagram/zaytechacademy
However, it's important to keep in mind that since the Academy is just starting out, you may not see a lot of posts initially. Don't worry, though – the Academy is committed to staying connected. So, please stay patient and keep an eye out for more updates.
I'm currently home schooling my children, will the Academy accept them?
If you are currently homeschooling your children and are considering enrolling them in the Academy, we encourage you to reach out to us.
Does the Academy have plans to offer additional services in the future?
At this time, our main priority is the School, ensuring that we offer the best possible experience for students. However, we may remain open to exploring additional services in the future.
I have more question before enrolling my child?
If you would like to get a tour of the Academy or have additional questions, please fill out this form.
Address
230 Sterling Drive.
(1st Floor)
Mountain House, CA, United States, 95391
Full Time School
School Started September 5th 2023